Grow in your faith!
Growth Tracks are short studies designed to enrich and deepen our relationship with God. These focused studies will deepen our understanding of God's word and promises. They will help strengthen our faith and help us grow spiritually. Not only will they enrich our relationship with God they will help us develop relationships with the people as we study together. Come dig into the word of God and build strength through God's word and his people as we walk together. Most studies run from 9-12 weeks. We will have focused study themes on Sunday mornings with child care and Thursday evening's without child care. Winter classes will start Sunday January 23rd at 8:45am and Thursday February 3rd at 6:30pm.
Class Options
Check out the current class options below:
---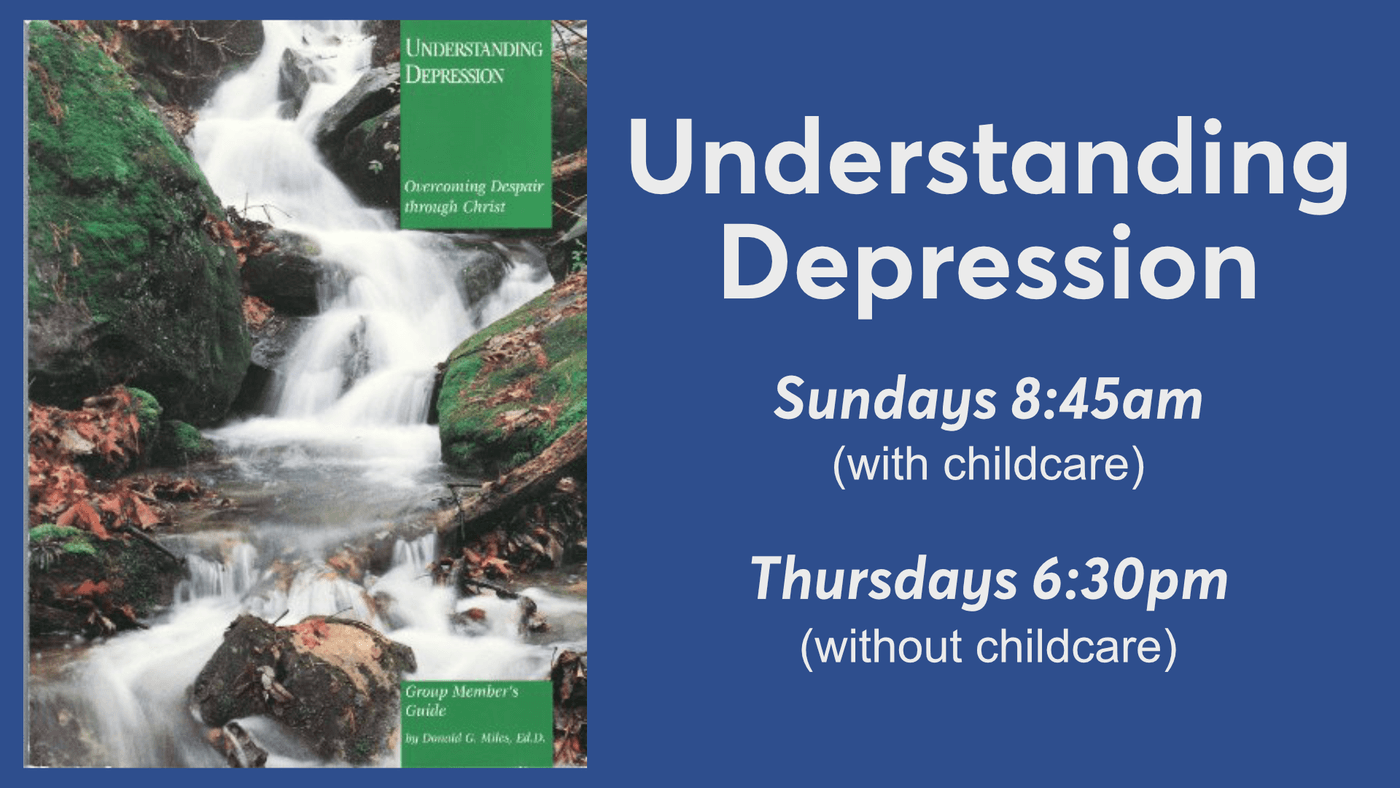 Maybe you're really trying to give 2022 a shot, but you're just so emotionally tired! Maybe you're anxious. Maybe you know someone who struggles with anxiety or depression, and you just want to understand how to help. The study is designed to help us understand the relationship between spiritual warfare and depression/anxiety. If depression or anxiety is affecting your relationships and spiritual growth, you are warmly welcomed to join us on a nine-week journey of support and understanding, encouragement and prayer. Together we will find strength in God's Word and in each other as we work towards Understanding Depression.
Join us Sundays at 8:45am (with childcare) or Thursdays at 6:30pm (without childcare) in the North Hall.
---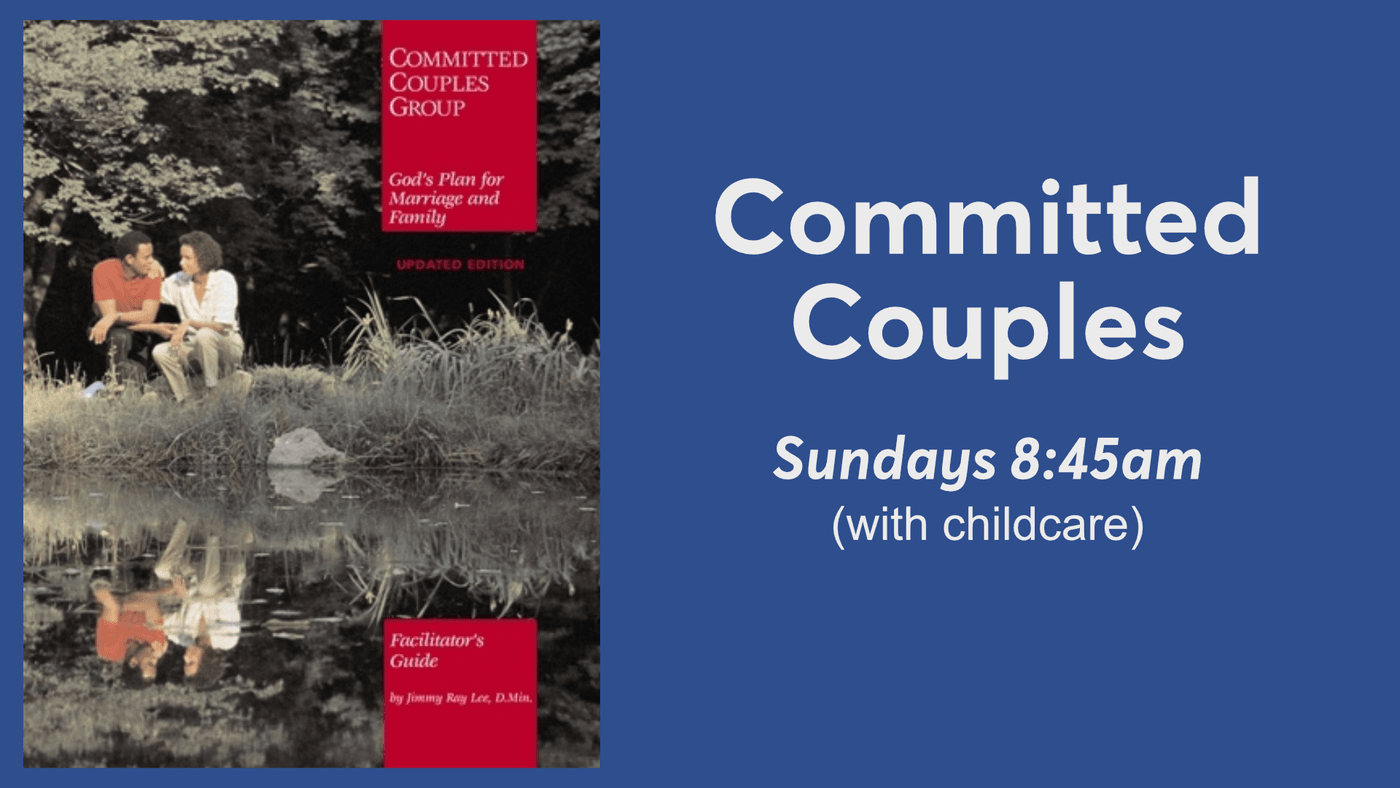 If you're looking to grow spiritually and emotionally in your relationship with your spouse, this class is a great fit! Committed Couples is for married couples or engaged-to-be-married couples who are committed to God's plan for marriage and family relationship. In this class we will highlight the various aspects of God's design for marriage and the principles that support this sacred institution. It is important that each participant enter Committed Couples with the the purpose of wanting to be all God would have them to be in their marriage rather than trying to change their partner.
This class is offered on Sunday mornings at 8:45am!
---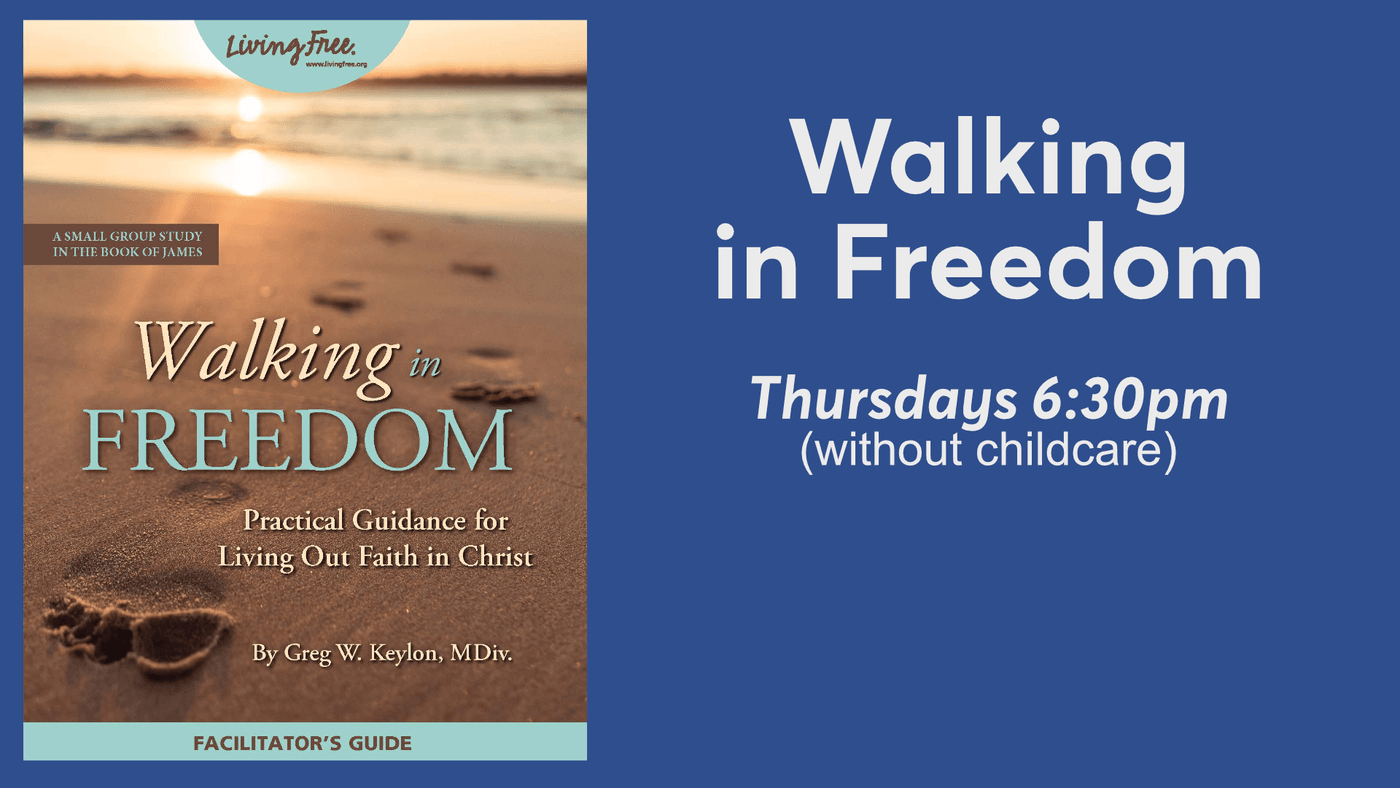 Count it all joy when you meet trials of various kinds. Let every person be quick to hear, slow to speak, slow to anger. Be doers of the word, and not hearers only. Faith apart from works is dead. Let your "yes" be yes and your "no" be no.
The book of James is packed with spiritual one-liners that can be thrown around in almost every situation. What do they really mean though!?! James also says: If you need wisdom, ask our generous God, and he will give it to you. Walking in Freedom digs into the book of James to find wisdom that will allow you the freedom to live a more peaceful, Godly enriched life. This study focuses on shaping the way we interact and treat people around us, including our friends and loved ones. Don't just settle for tossing around scriptures, come with us as we intentionally apply God's word to transform our lives!
Sign up, and join us on Thursday evenings from 6:30-8:00 pm.
---
Additional class options will be available at different times throughout the year.