Grow in your faith!
Growth Tracks are short studies designed to enrich and deepen our relationship with God. These focused studies will deepen our understanding of God's word and promises. They will help strengthen our faith and help us grow spiritually. Not only will they enrich our relationship with God they will help us develop relationships with the people as we study together. Come dig into the word of God and build strength through God's word and his people as we walk together. Most studies run from 9-12 weeks. We will have focused study themes on Sunday mornings with child care. Fall classes will start Sunday October 30th at 8:45am.
Insights
Sunday Mornings North wing | Room 18 | 8:45am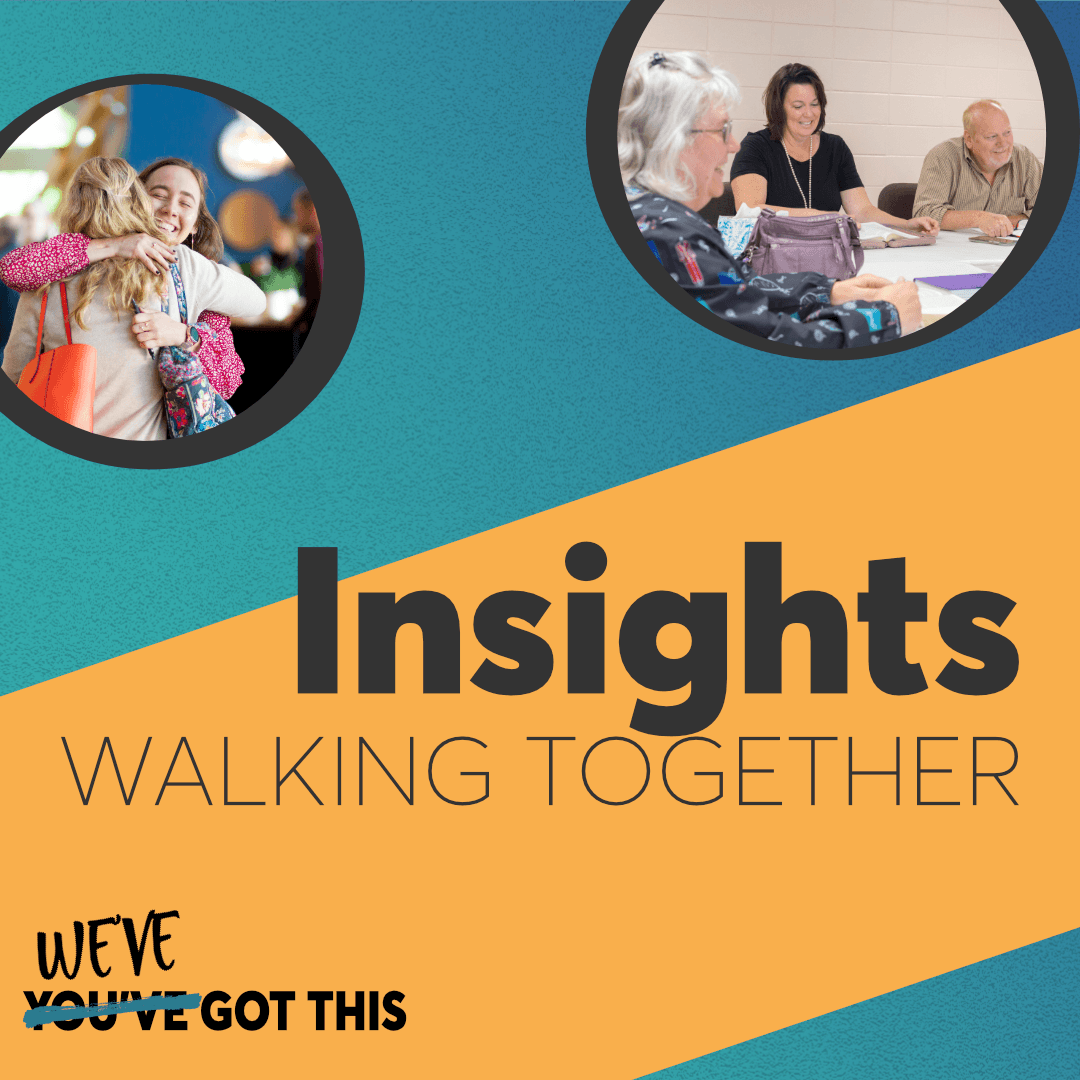 Isn't holding it all together exhausting?! Well in this group, YOU don't need to hold anything. W-E-'-V-E got it! Together. How it's meant to be.
In our new Growth Track Class, Insights, you will find a community of believers joining together to explore how to face feelings and traps and anything else that would stand in the way of growing deeper in your relationship with Christ.
We aren't called to take on our life and our problems alone. Join us Sundays at 8:45am (with childcare) in the North Hall.
Additional class options will be available at different times throughout the year.